Products / Services / Loans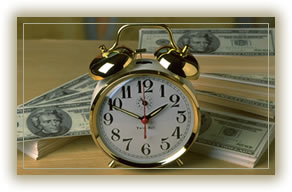 Checking
Free checking, no minimum balance requirements, Checking accounts/share draft accounts are free. There are no monthly maintenance charges or minimum balance requirements.
Savings
Members must maintain $25.00 in the savings/share account and complete one transaction per year in order to keep the account active. Members can "link" their checking to the savings, but certain restrictions apply. (Regulation D)
Debit Cards
Members may apply for the BFCU MasterCard® and enjoy the convenience of accessing their accounts anywhere MasterCard® is accepted. Brockport FCU is a member of the Allpoint® network

– visit our homepage or allpoint.com to find out where the closest place to a FREE ATM is.

Make sure we have up to date contact information for you!

Our fraud center is working hard for you, make it simple for them to contact you and help keep your card safe! If your phone number or address changes please advise us promptly.

BFCU Card Services - Contact Information
Traveling outside the U.S.? Give member services a call so we can enable your card(s).
If you lose your card, please call card services immediately at 1-800-554-8969 OR you may call us during regular business hours.
SmartTran Home Banking & Bill Pay
Enjoy the convenience of checking all your activity, transferring money and paying all your monthly expenses from ONE site. We provide a secure, member friendly service. Sign up today by clicking on the BILL PAY link on the main page of the site. We'll help you get started if you like – call us for an appointment to begin enjoying the true convenience of paying online.

Same day bill pay, POP Money – you can pay anyone anytime with the click of your mouse!

Want to get started? Give us a call at (585) 637-9179 during business hours for set up.

Having password or access problems, please contact our SmartTran Home Banking Support at (866) 820-9920.
Loans
Members may apply by contacting our loan officer at 585-637-9179, we have many options to help you.

Links